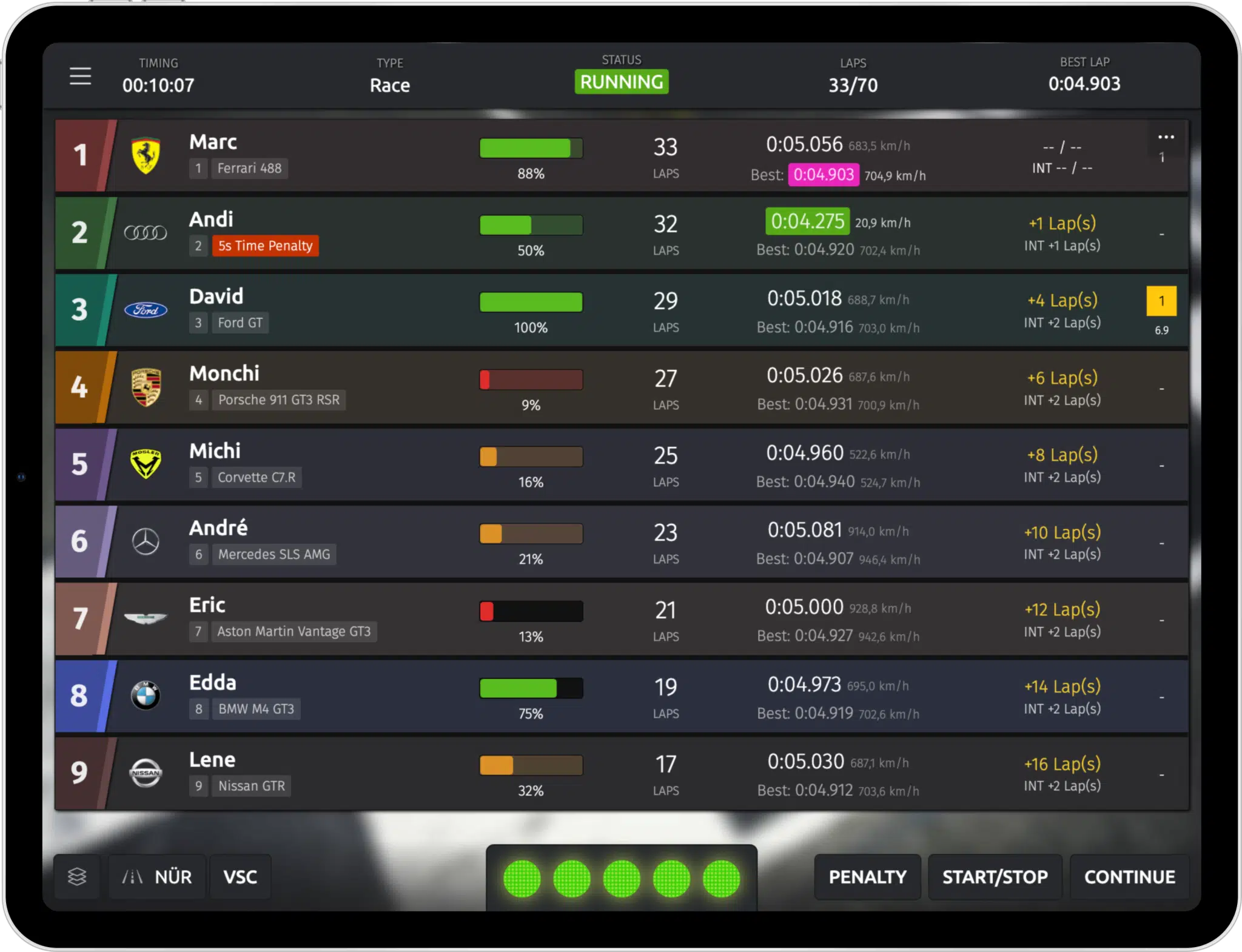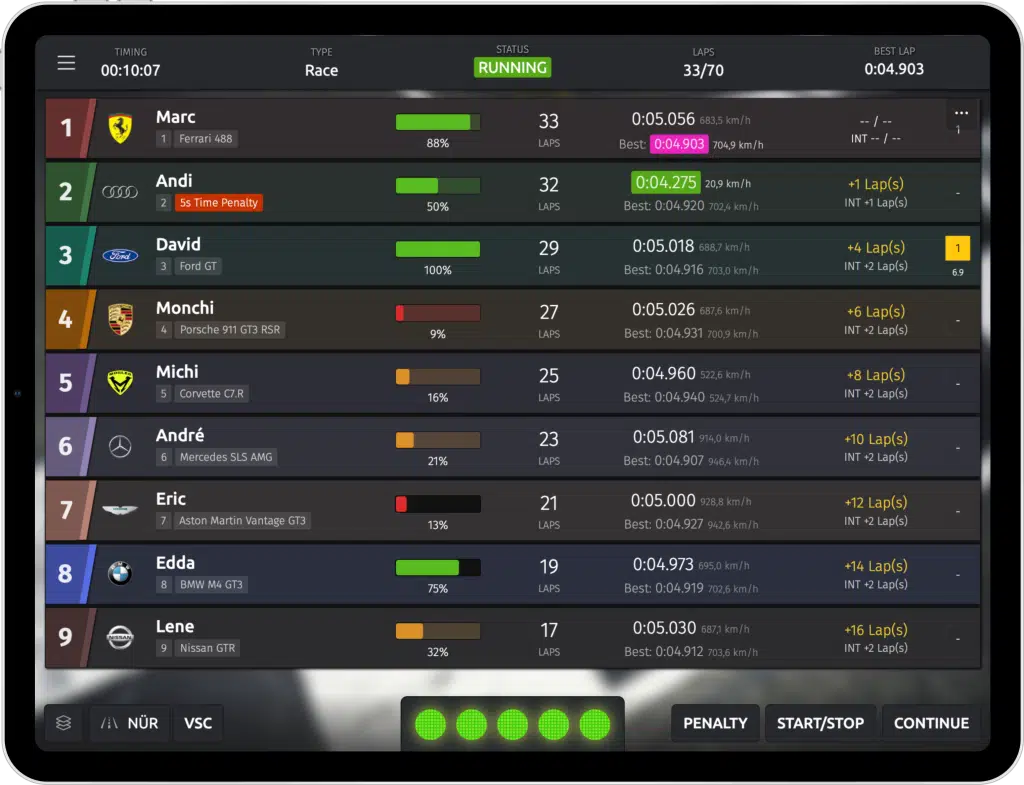 Drive, drive, drive
SmartRace offers you three different driving modes. Just like in real motorsport, you drive free practice sessions, qualifications or races. You decide whether the race should run for a certain number of laps or for a maximum duration.
Clear race screen with all information
Free practice, qualifying and racing
Adjustable number of target laps or maximum time
Real racing atmosphere with sounds & voice output
You won't miss a thing with the built-in voice output. The adjustable voice informs you about all important events in the race. To create a real racing atmosphere, SmartRace comes with background sounds from racing (Le Mans, F1, VLN, Nascar, etc.).
Voice output with mention of the driver's name
High-quality background sounds for a great racing atmosphere
Additional sounds, e.g. original pit horn from the Nürburgring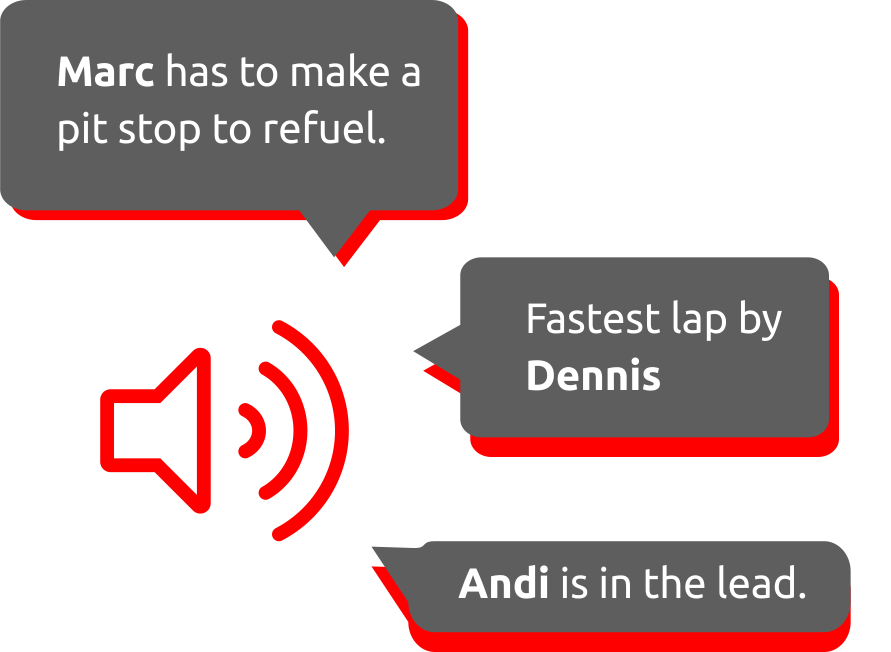 data collection & statistics
SmartRace saves track records and displays them in a filterable overview. You can also analyze qualifying and race results in detail, including all laps driven, pit stop times and graphical evaluations of lap times and lead changes.
Filterable track record view
Detailed statistics on qualifications and races
Export results as CSV and import e.g. into Excel
EASY CAR TUNING
With the built-in tuning section, speed and brakes can be precisely adjusted. SmartRace also stores the values in the car database, where they can be viewed and changed at any time.
Adjusting of speed and brake force
Values are stored in the car database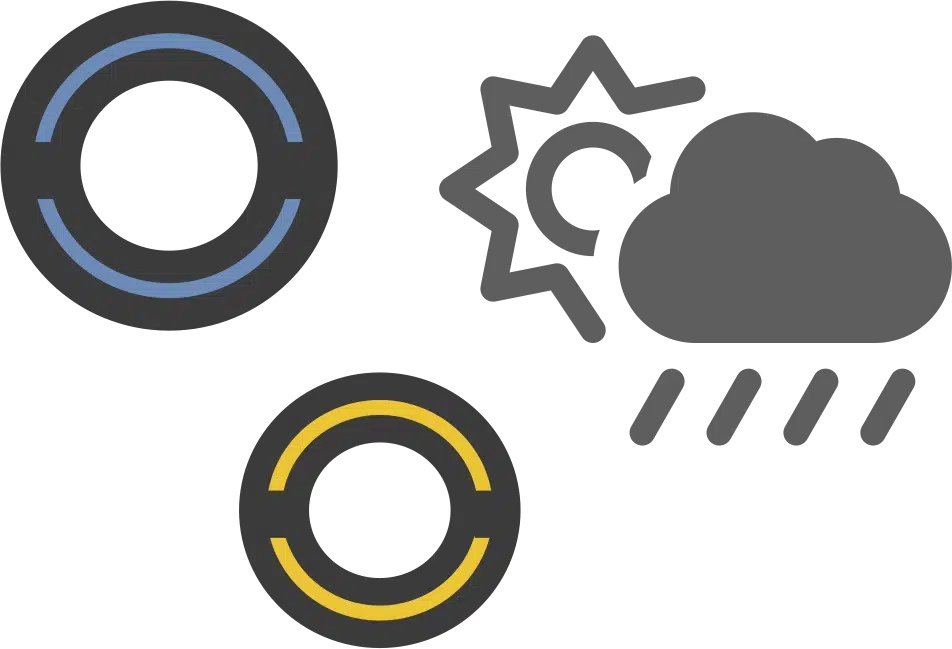 Dynamic weather changes
Let it rain! Dynamic weather changes add even more variety to the races. When it starts to rain, you have to decide: Do you stay out on slicks and bet that the rain won't last long, or do you change to rain tyres?
Adjustable rain probability for races
Tyre change to rain or dry tyres (depending on weather)
Adjustable speed for both types of tyres
fuel simulation
Simulate fuel consumption based on configurable lap times. The faster you go, the more fuel you consume. You can also save fuel by driving more cautios.
More fairness for different cars
Many settings to adjust everything to your needs
Can be (de)activated separately for each event type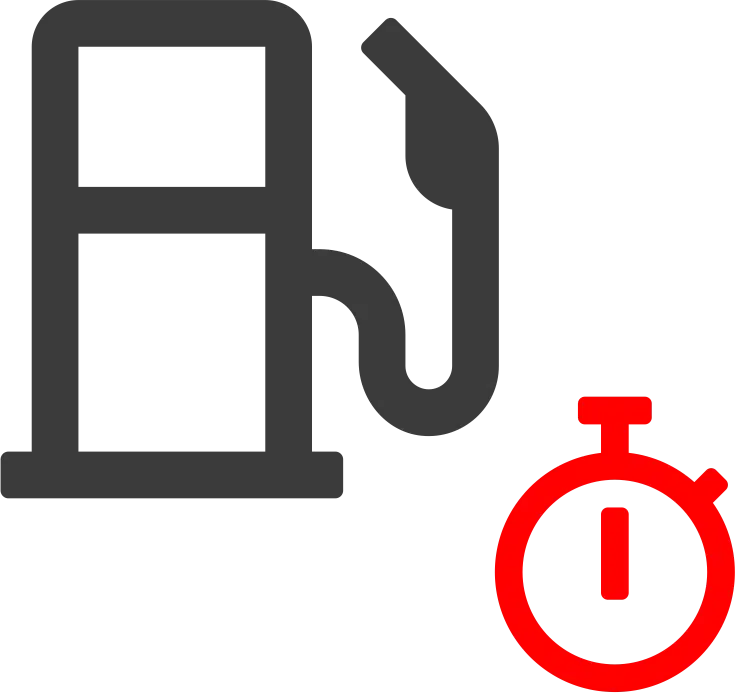 Penalties
A driver keeps pushing others off the track or causing interruptions? Use the penalty module to ensure more discipline by issuing time penalties or deducting one or more laps from a driver. The drivers then have to serve their penalties in the pits.
Award time penalty or lap deduction at the touch of a button
Race Interruption Penalty via SmartRace Connect
damages
If a driver exceeds the adjustable lap time, he is automatically assigned random damage that he must have repaired in the pits. If he does not do so, he automatically retires after a likewise adjustable time.
Damage when an adjustable lap time is exceeded
Needs to be repaired at the pit
Automatic DNF if the damage is not repaired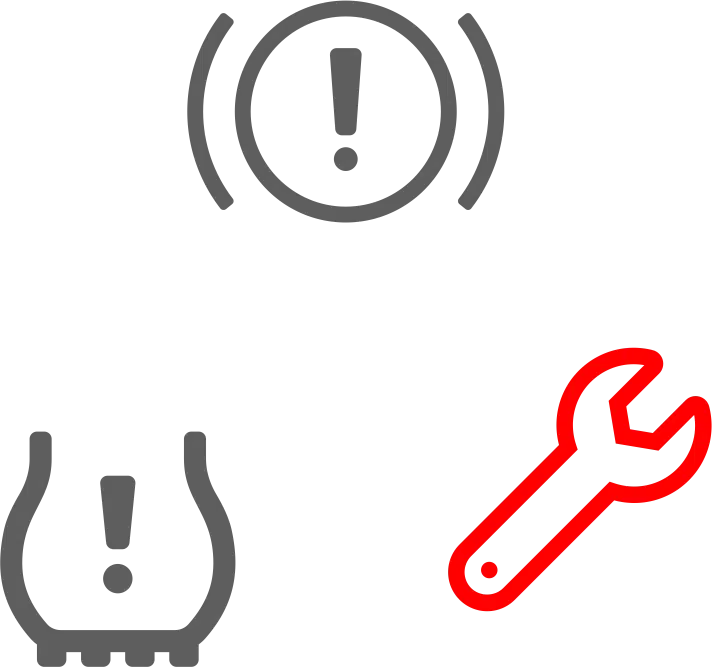 Virtual Safety-Car
Has there been a crash, but the other drivers should be allowed to continue? No problem! Activate the virtual safety car (VSC) to slow down the field. After the time has elapsed, the original speed is automatically restored.
Activate and deactivate VSC at the touch of a button
Adjustable speed limit for VSC phases
Automatic release at VSC end
Championships & Teams
Compete in championships with your club or friends. You can choose from different modes. Series races are suitable for large groups, while the car swap mode offers equal opportunities, as every driver has to drive every car.
Different championship modes for every occasion
Equal opportunities with the vehicle swap mode
Export results as CSV to the tool of your choice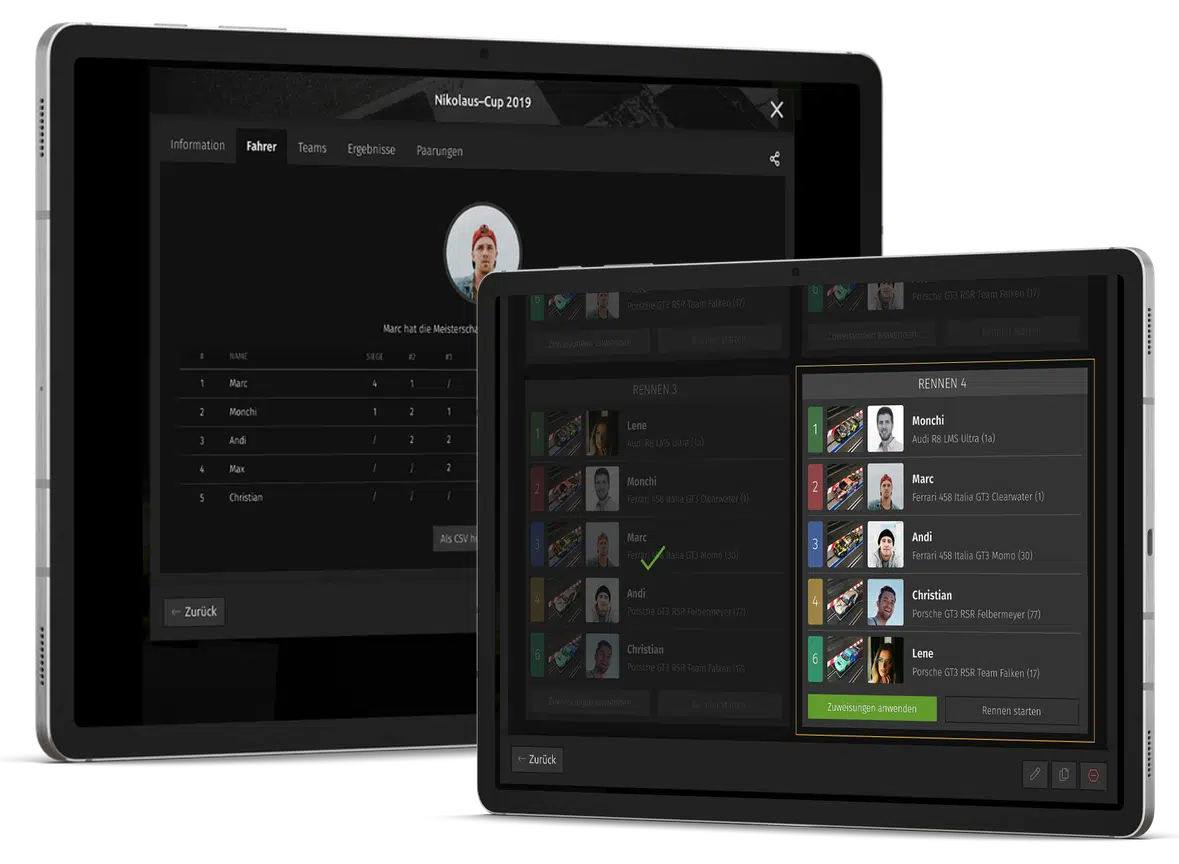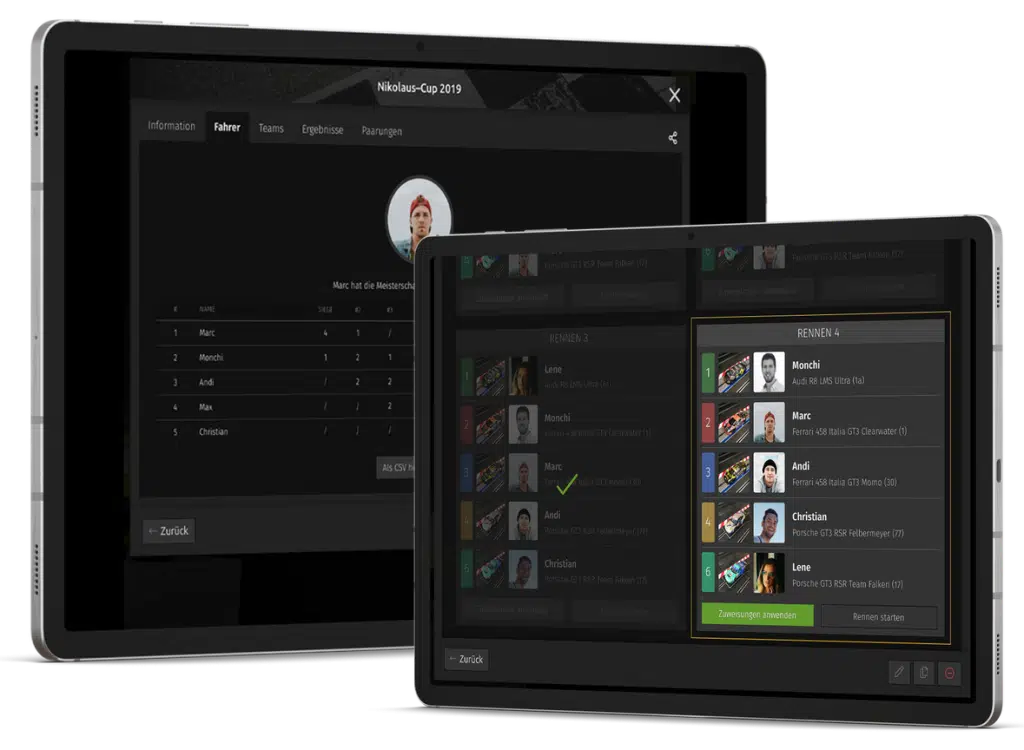 More Features
Manage your data. Enter your vehicles, drivers and tracks and store pictures and information about them.
Customize. Set up SmartRace for SCX Advance with many different options exactly the way you want it to be.
Share with friends. Share race results and other info with your friends and fellow riders directly from SmartRace.
Customise the race screen. Add different widgets with additional information to the race screen.
Broadcast to big screens. Easily mirror SmartRace to TVs, monitors or projectors using AirPlay or ChromeCast.
Make History. Save all your races and qualifications in the history to view them again later.
Soon available for iOS and Android.